1
« Last post by paralipomena on October 03, 2023, 05:36:12 PM »
Juglander Review
---
Former head of state-owned media to join Sakin Media-owned television channel
---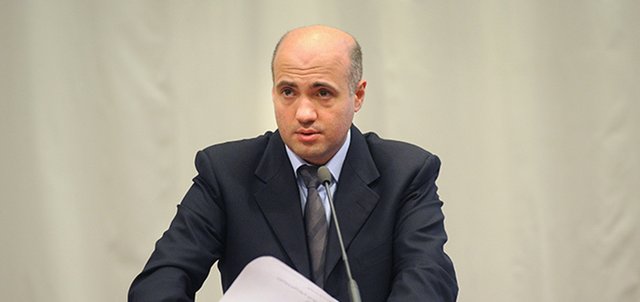 Journalist and producer Irakli Helimishadze, who resigned last month as Director of ERT, Mktvartvelo's state-owned radio and television network, is set to become the new Deputy Head of Communications of ATI-TV, a private commercial television channel. ATI-TV, which was launched last year, it is owned by Sakin Media. ATI-TV is considered a left-leaning television channel. The hiring of Helimishadze does not exactly come as a surprise, giving that he started his career as journalist in
Dazverva
, second largest newspaper in Mktvartvelo, which is also owned by Sakin Media.
"We are honoured to welcome Mr. Helimishadze to our family", ATI-TV stated in a public statement, "who during his career has shown a great deal of professionalism and independence. We are certain he will contribute to increase the quality and growth of our television".
Helimishadze headed ERT for about a year, after he was appointed on September 2022. Helimishadze's resignation or dismissal was rumoured for weekend, following the resignation of Prime Minister Bidzina Samkharadze three months ago, during which administration he had been appointed. Helimishadze was replaced by broadcaster and attorney Levan Sharikadze, who headed Tsikhadishe Radio from 2016 to 2020. Tsikhadishe Radio is also a state-owned radio station, although it is operated by Mktvartvelo's Armed Forces, independent from ERT broadcasting network.
---